A long trip to Crufts is now over. Sweden-Denmark-Germany-Holland-Belgium-France-UK and then back home again.
Saga did a wonderful job. We have only begun practising free stacking so I was not sure If she would agree to it or not, but she did. She was much more happy than usual, she really doesn't like when I hold her. Well the tail was up a little too far but I prefer a happy dog any day!
Saga was placed 3rd in open class bitches of 18 entries which I am really proud of.
Merlins daughter Sally was also entered in junior class, she was just outside placement (I think there was 26 entries in junior bitches).
It was a long trip, but I would for sure do it again. Everything is easy with nice company 😉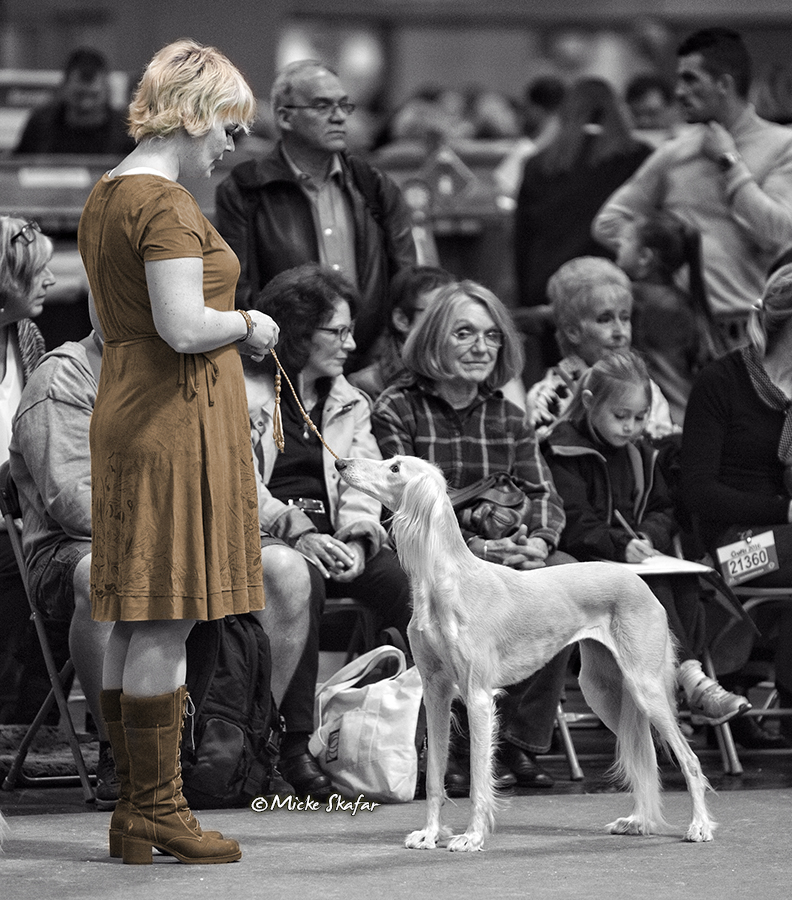 Saga and me at Crufts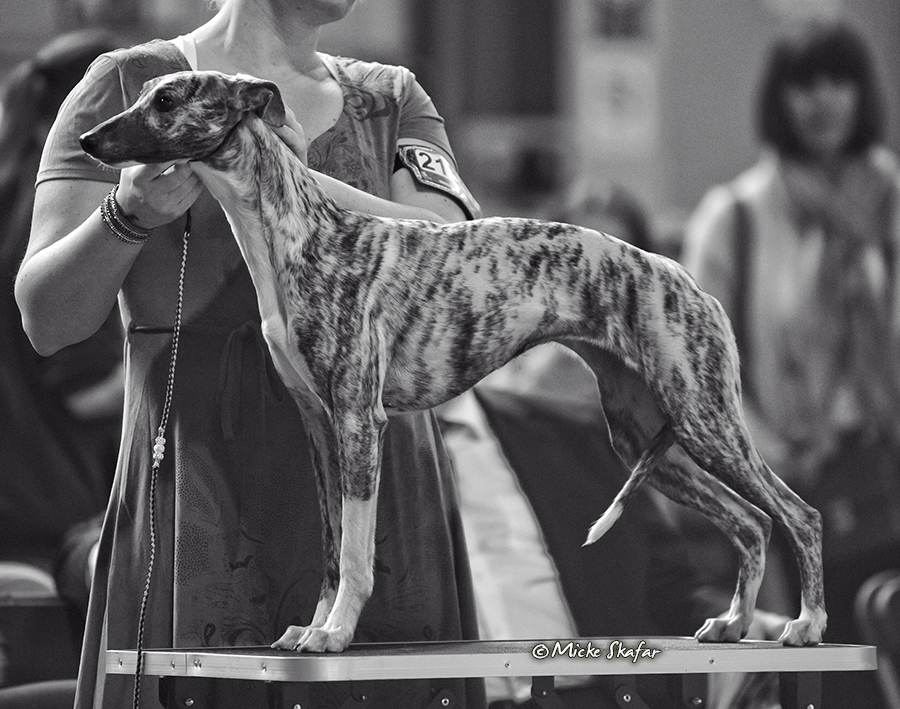 Sally