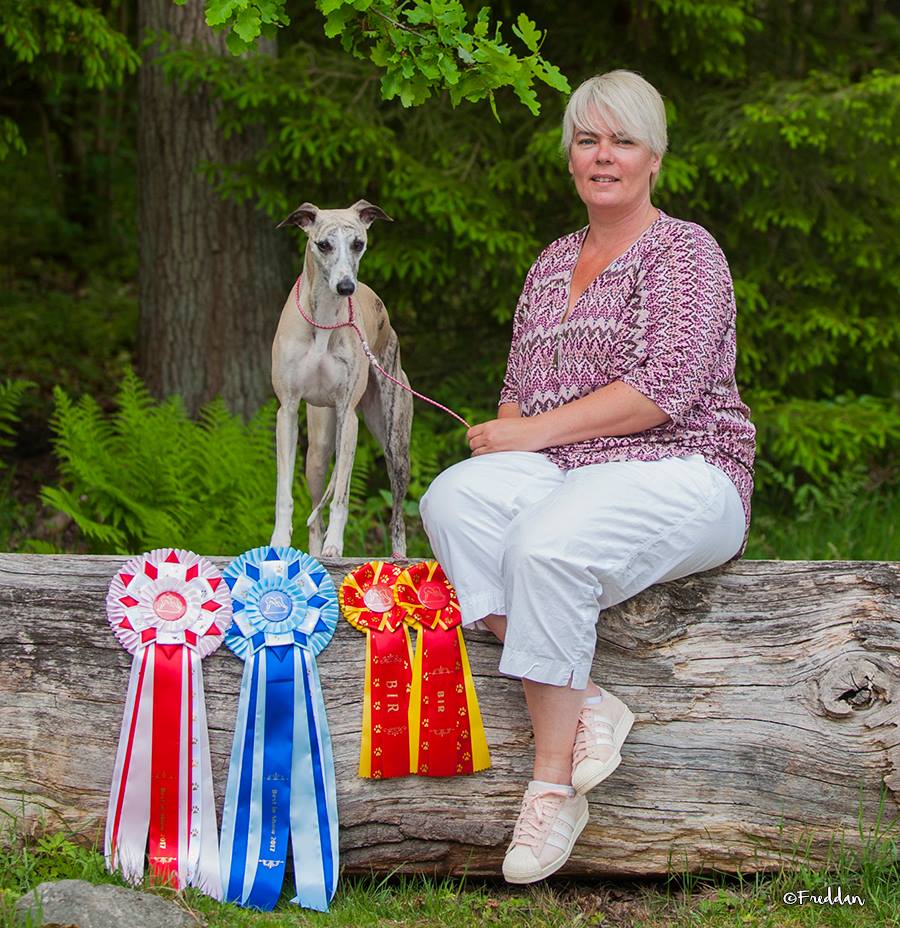 WHAT A WEEKEND!!! We decided in the last minute to go to the double Sighthound Show in Vejen, Denmark. And I surely do not regret it!
Saturday, 58 Whippets entered under judge Kresten Scheel, Denmark. Grace won the champion class, best bitch with the Danish CAC which makes her a Danish champion, Club CAC (number 2 out of 4), she was BEST OF BREED and in the final she went all the way to BEST IN SHOW! Amazing!!! A little to hot weather but Grace is a real show machine so it didn't really affect her much.
Sunday, 51 Whippets entered under judge Birte Scheel, Denmark. Again, Grace won the champion class with Club CAC (number 3 out of 4), best bitch and BEST OF BREED. In the final she was runner up BEST IN SHOW.
This is a weekend I'll never forget <3