C.I.B., SE CH, DK CH, DK Club CH, DK JCh, NO CH, DE CH (VDH), LU CH, HR CH, RO CH, RO GR CH, SI CH, SI GR CH, SK CH, SK GR CH, BA CH, BA Grand CH, BA F CH, RS CH, RS GR CH, XXK CH, XXK GR CH, ME CH, ME GR CH, Balkan CH, Balkan GR CH , Mediterranean CH, Mediterranien GR CH, Adriatic CH, Adriatic GR CH, Yugoslavia CH, Nato CH, Alpensieger 2019, Rheinland-Pfalz-Sieger 2021, ST W 2022, Alpe Adria W 2022, SLO W 2022, Adr W 2023, Medugorje Winner 2023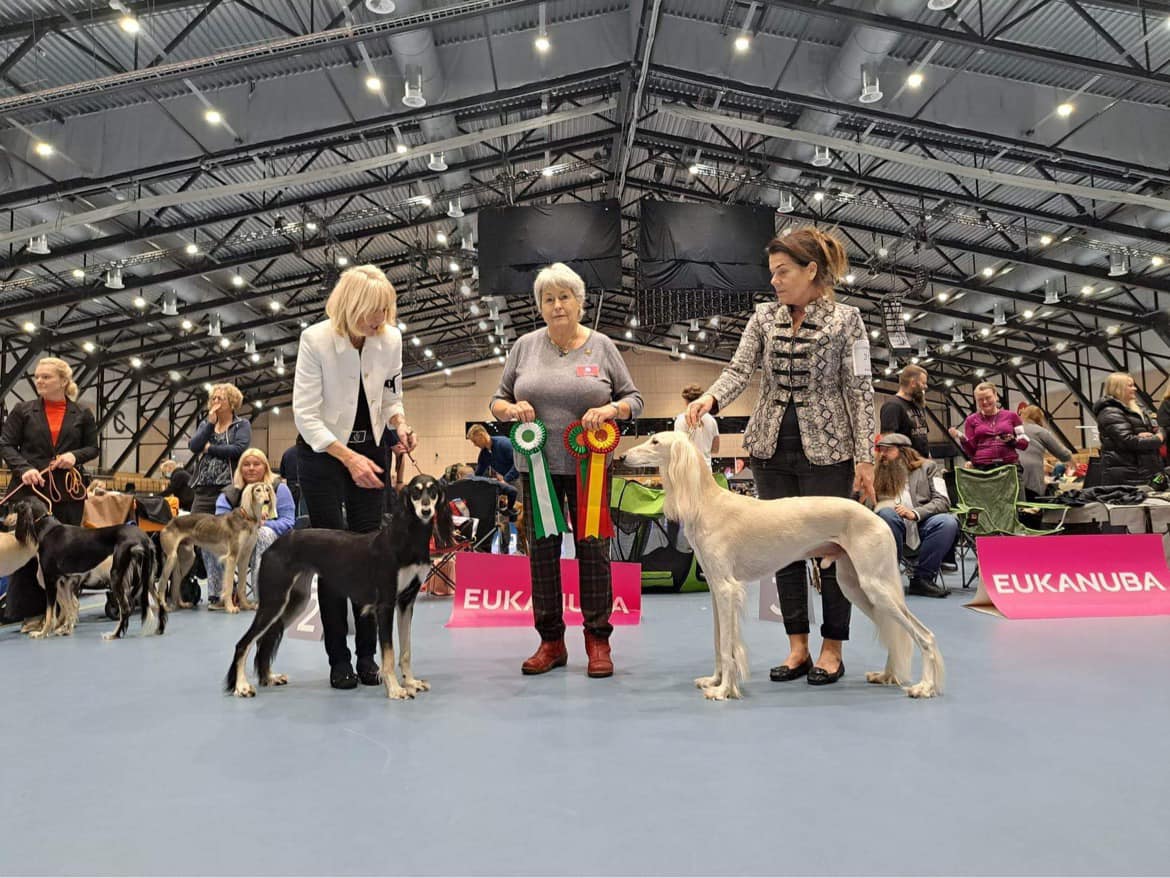 Norway, Sandefjord 27/11 2022
BOB, CAC, NORDIC CAC and Norwegian champion!
Judge Wilfriede Schwerm-Hahne
Split, Croatia 29/7 2022
BOS, CAC, CACIB, Split Winner-22
Judge Sei-Ichiro Ishimaru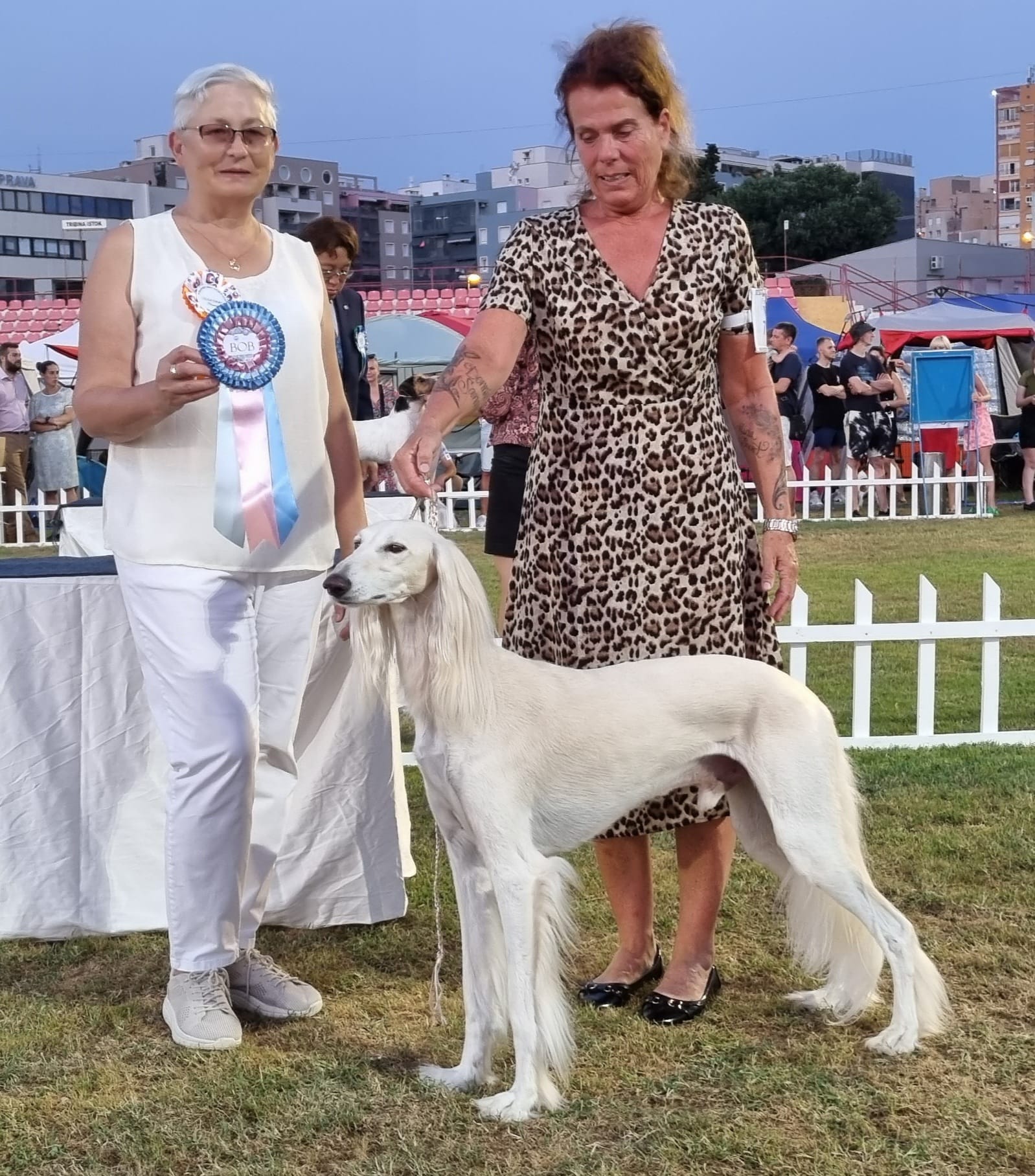 Split, Croatia 28/7 2022
BOB, CAC
Judge Olga Sinko, Slovenia
Luxumbourg 16/4 2022
BOS, CAC, CACIB
Judge Istvan Székely, Hungary
Vrtojba, Slovenia 10/10 2021
BOS, CAC, CACIB
Judge J. Mijatovic, Hungary
Sempeter, Slovenia 9/10 2021
BOB, CAC, CACIB
Zeljko Gajc, Slovenia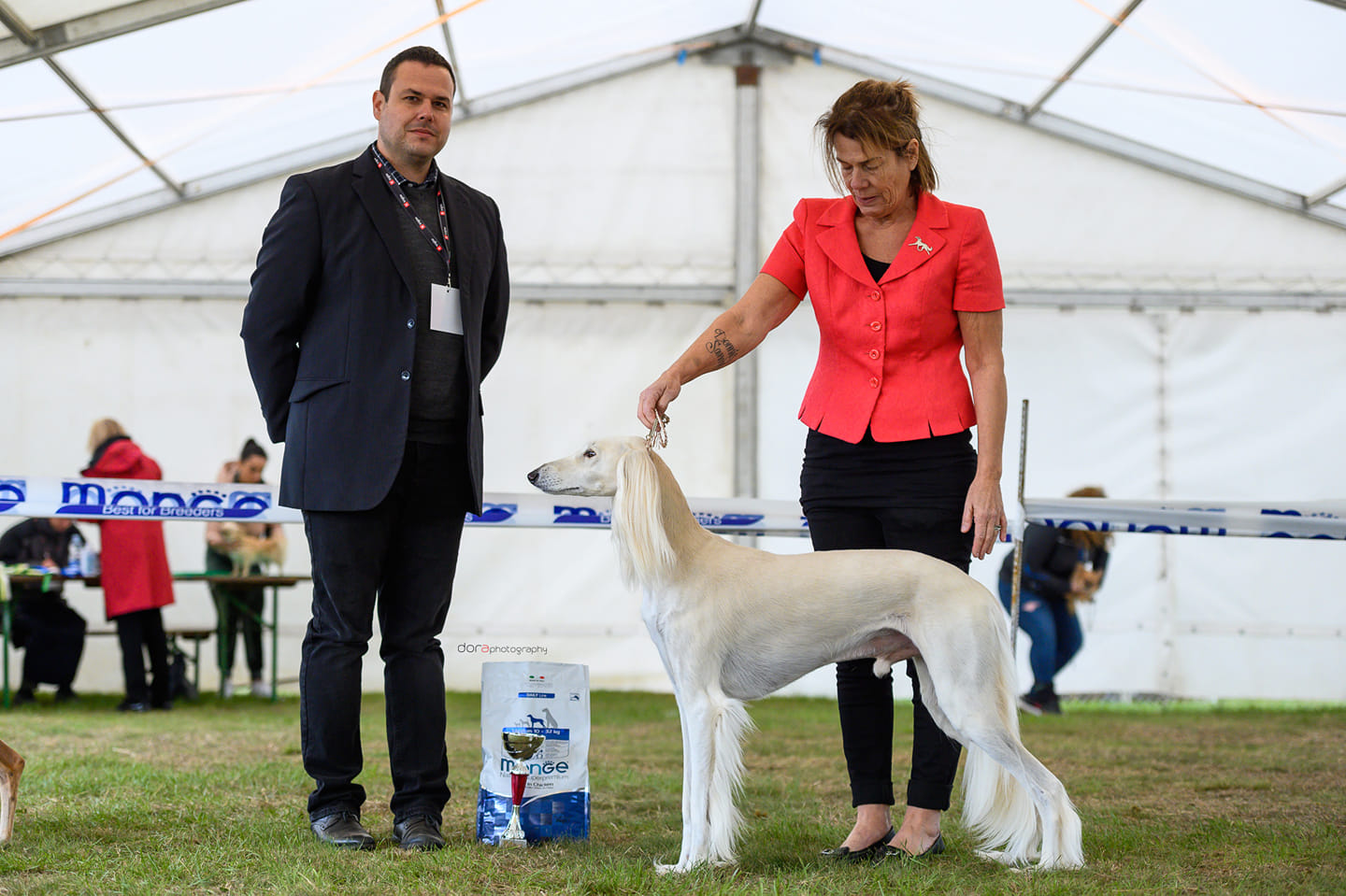 Miren, Slovenia 7/10 2021
BOB, CAC, Group-2
Judge Robert Kotlar, Hungary
Ludwigshafen, Germany 15/8 2021
BOB, CAC, CACIB, Group-1
Judge Liz Gonzales, GB
Aarhus, Denmark 17/10 2020
BOB
Judge Gunnar Nymann, Denmark
Bratislava, Slovakia 26/10 2019
BOS, CAC, CACIB
Judge Susan Cameron-Codognotto AU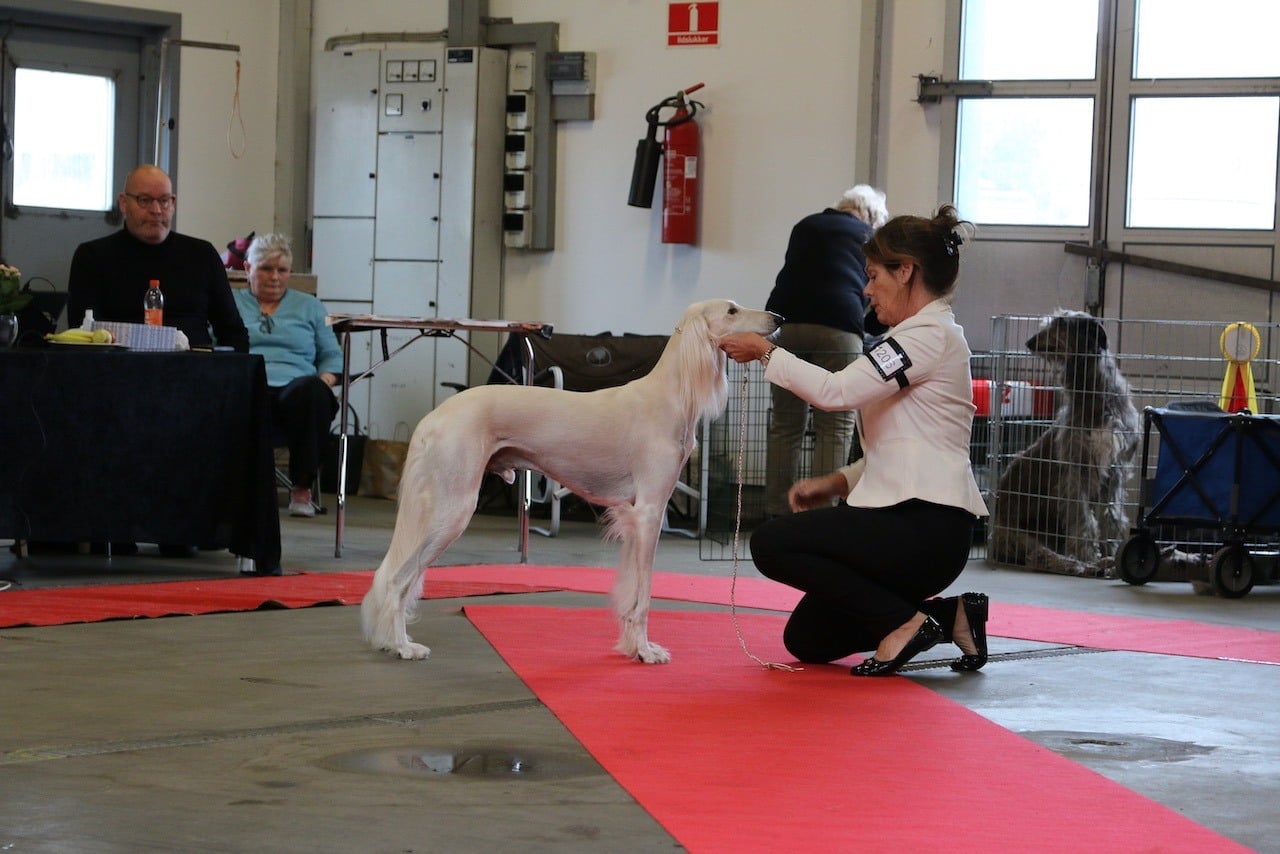 Aars, Dk 12/10 2019
BOS
Judge Henrik Härling, SE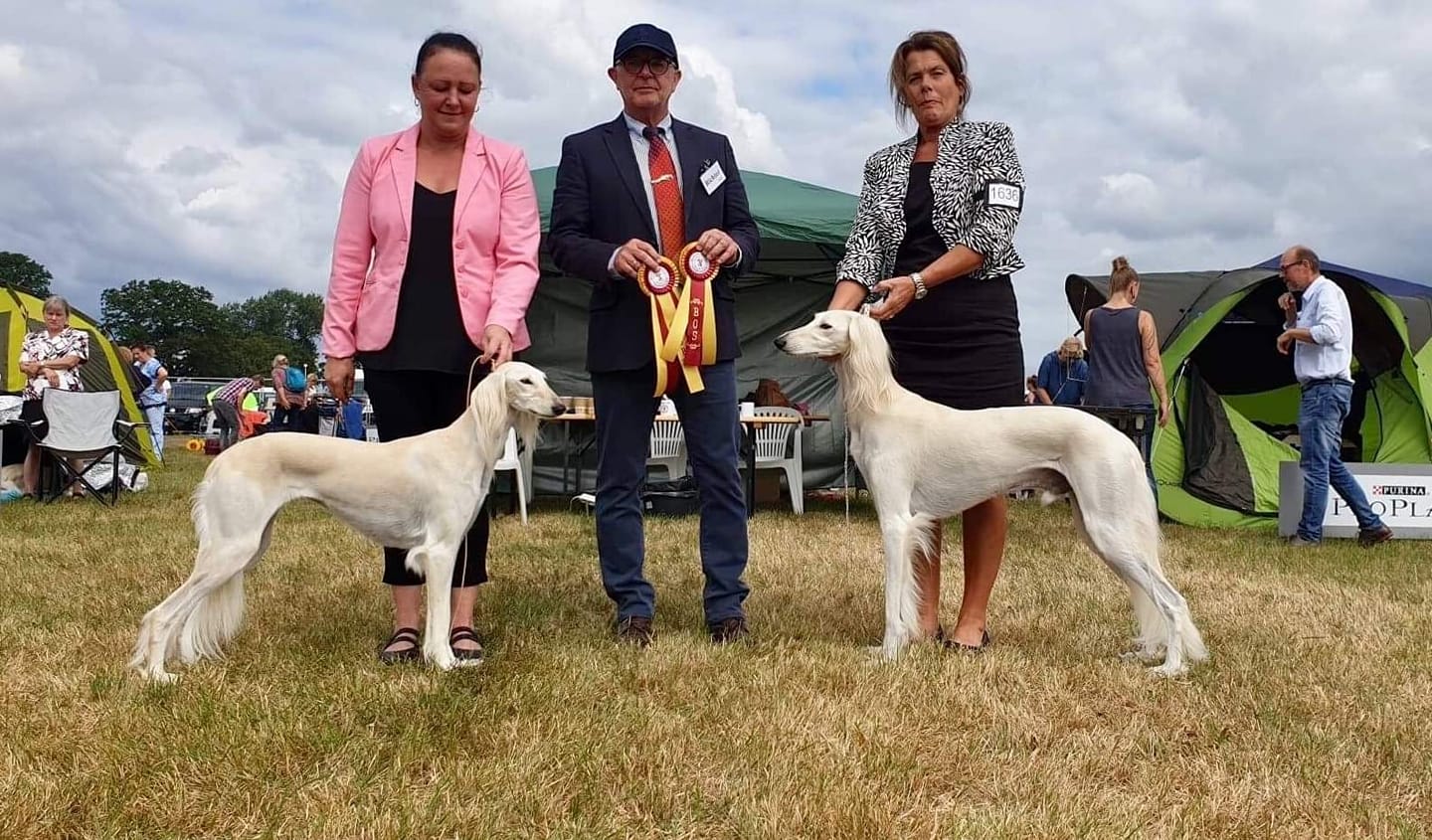 Hude, Germany August 4 2019
BOB, VDH
Judge Knut Blütecher, Norway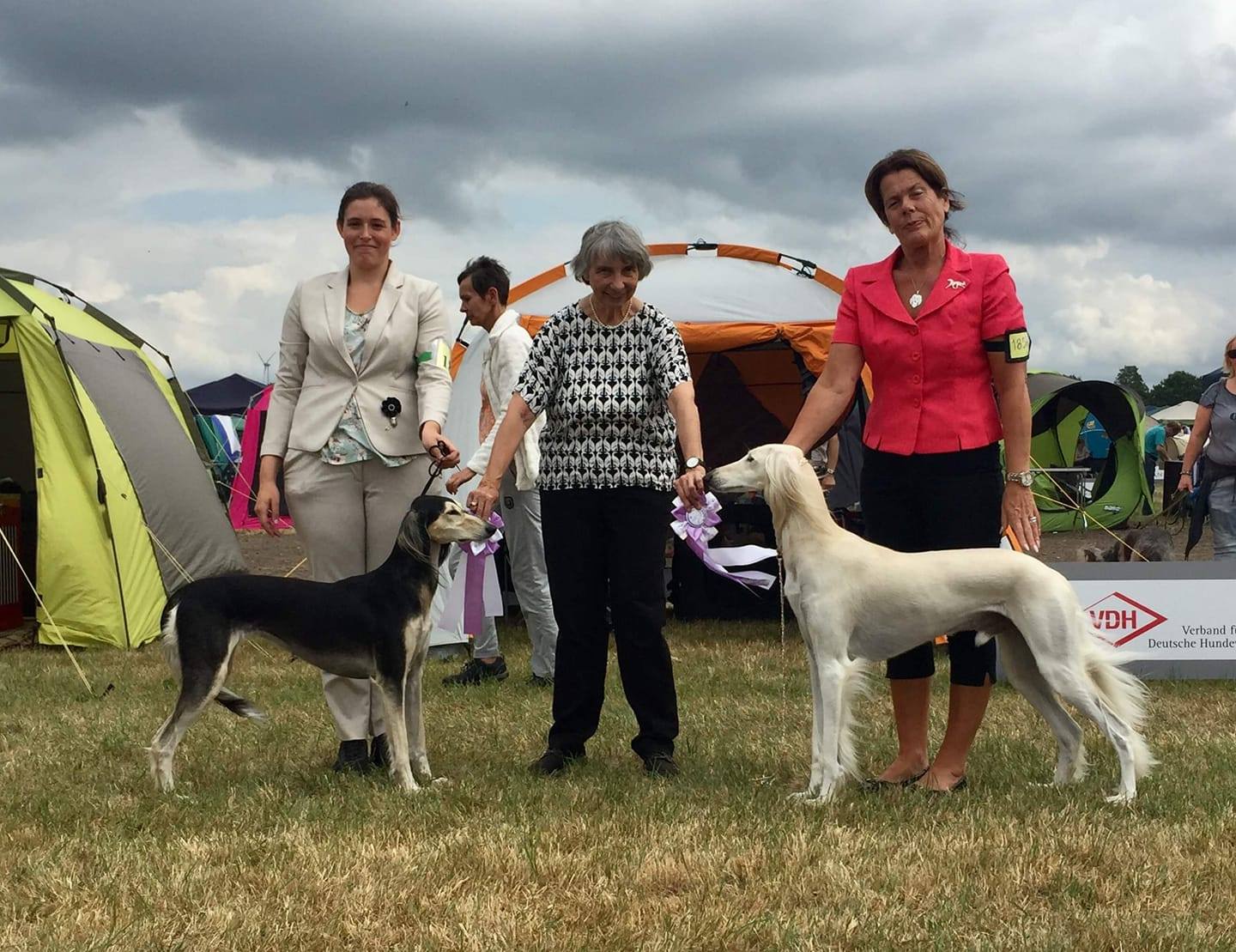 Hude, Germany August 3 2019
BOB VDH CACIB
Judge Gabriele Schröter, Germany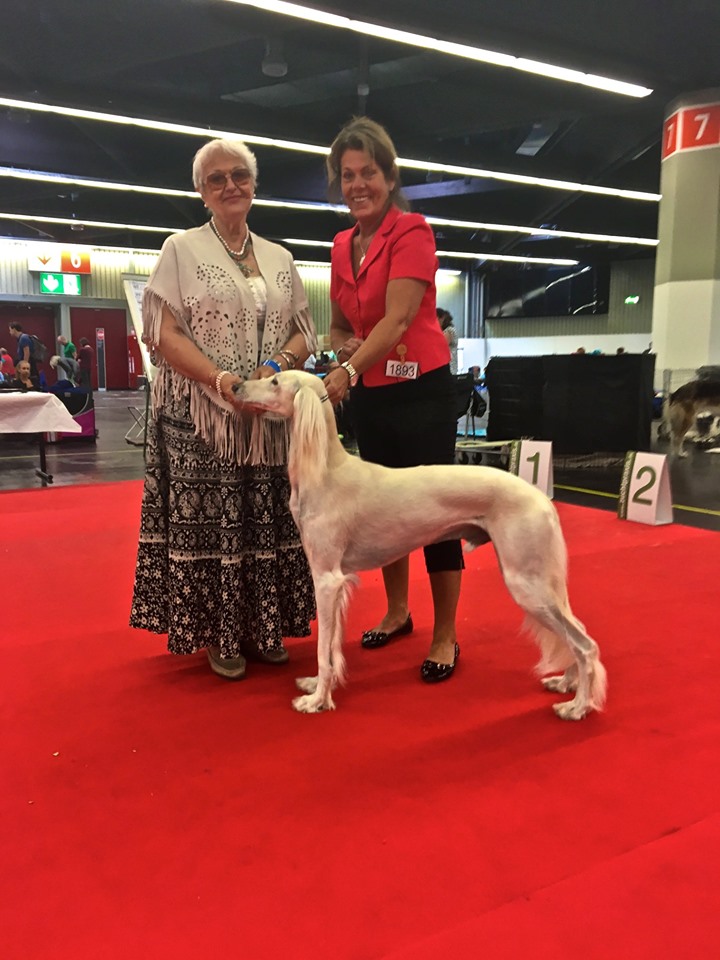 Nürnberg, Germany July 14 2019
Best male, VDH, CACIB, Alpensieger 2019 and BOB!
Judge Rita Kadike Skadina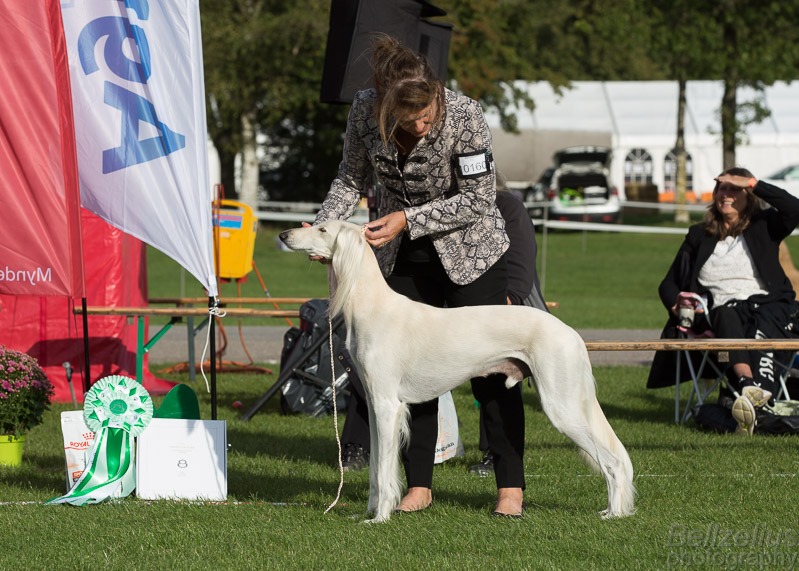 Danish Sighthound Club, July 7 2019
BOB and BIS-4
Judge Liz Gonzalez (breed) Mikael Nilsson (BIS)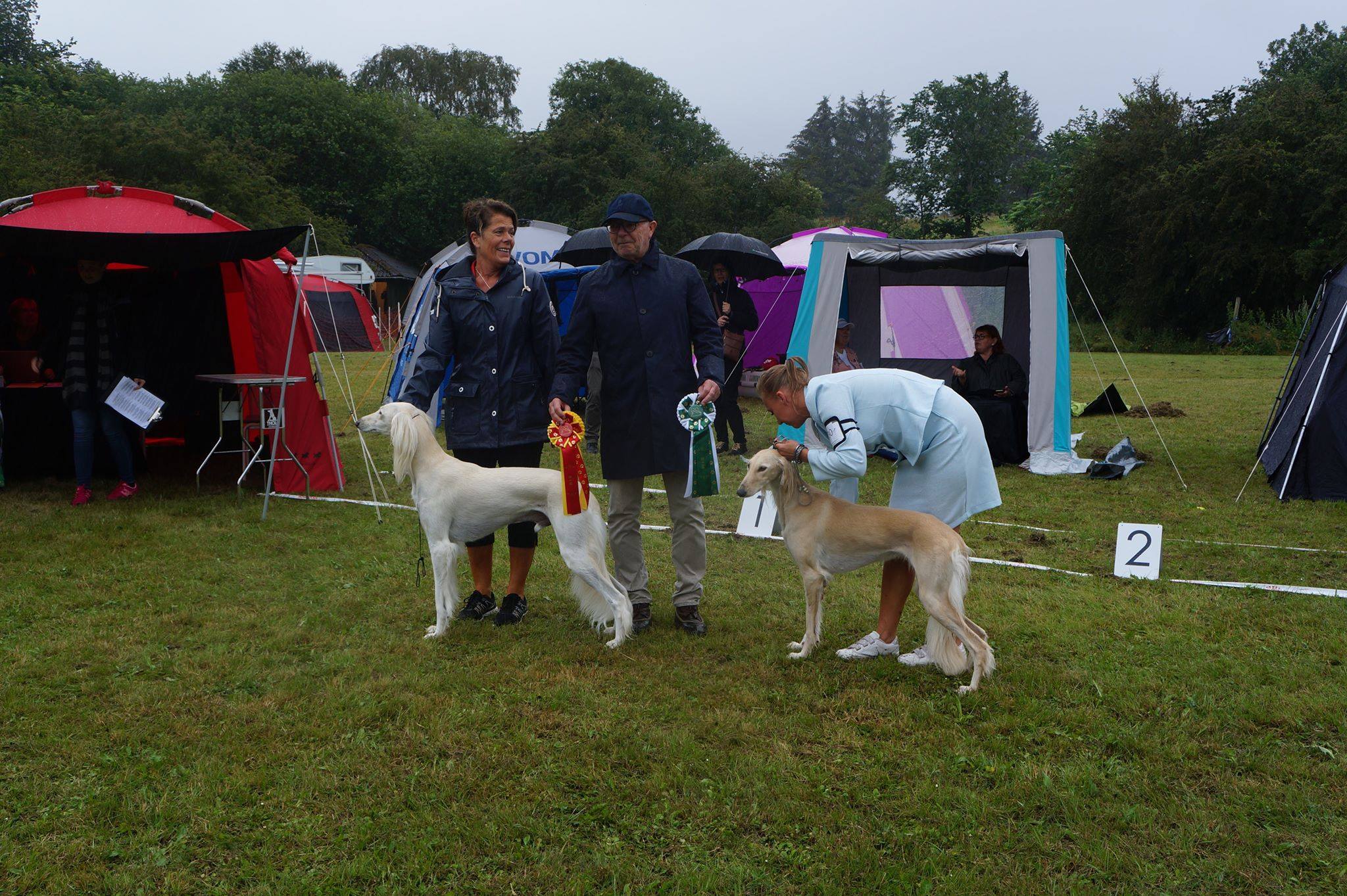 Danish Sighthound Club, July 6 2019
Best male, CAC, Club CAC, Danish & Swedish champion and BOB!
Judge Knut Fr Blütecher, Norway
Dracula Dog Shows 15-16/9 2018
Romanian Champion and Grand Romanian Champion
NDS Öland, Sweden 1/9 2018
3rd best male and CAC
Judge Martin Johansson, Sweden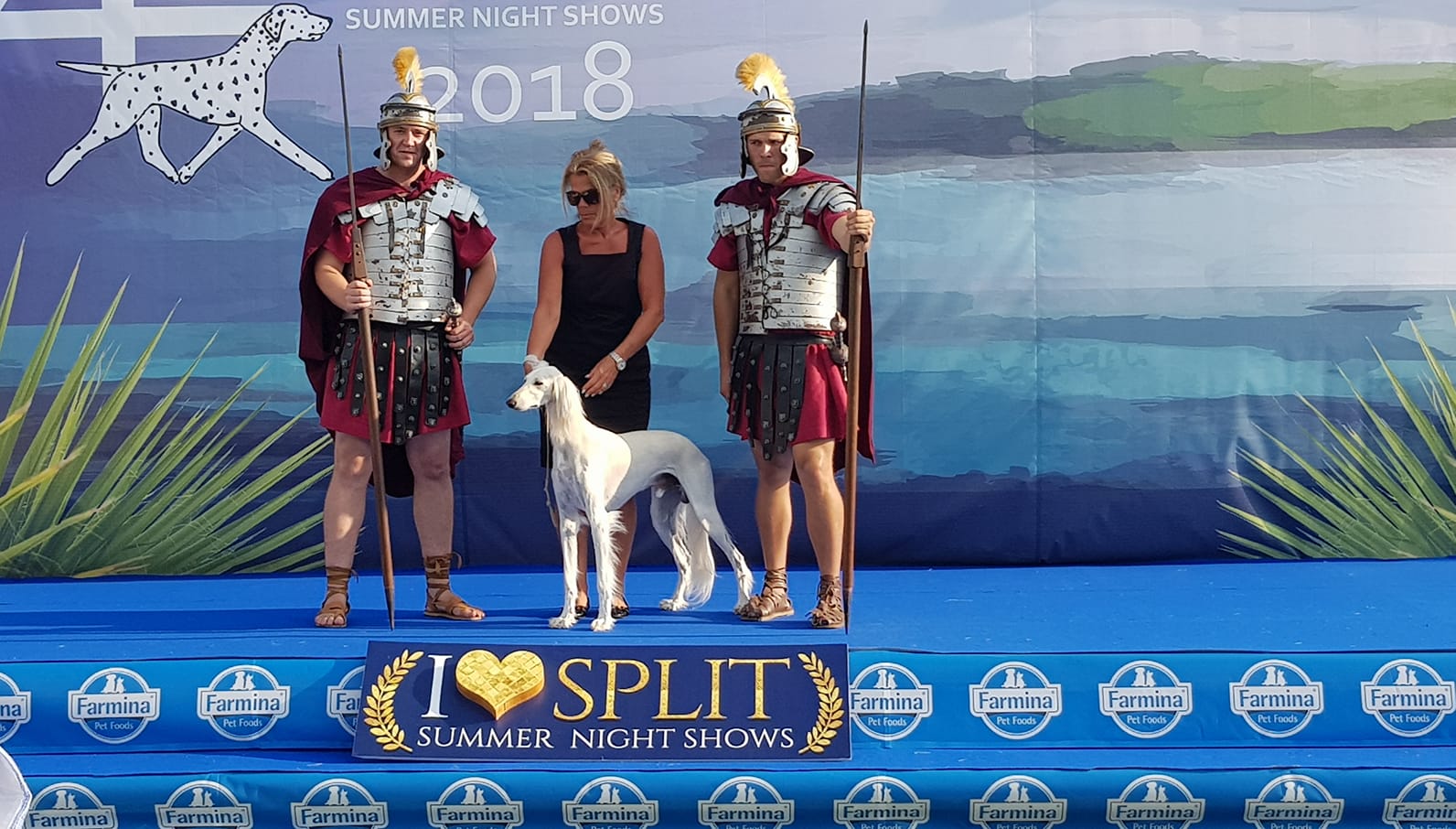 Croatia, Split 29/7 2018
res CAC
Judge Paul Stanton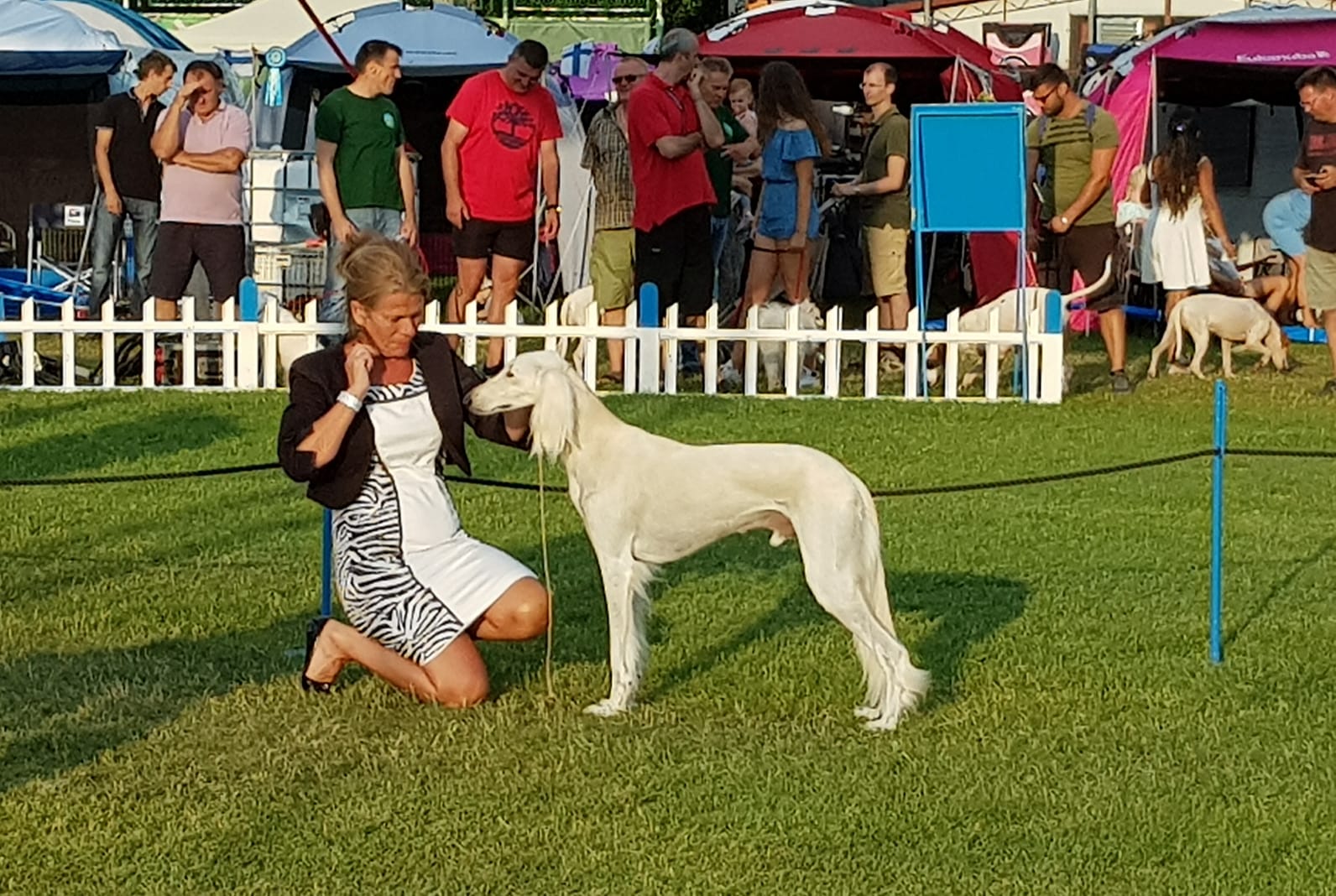 Croatia, Split 27/7 2018
CAC
Judge Noreen Harris
Croatia, Split 28/7 2018
CAC
Judge Joao Vasco Pocas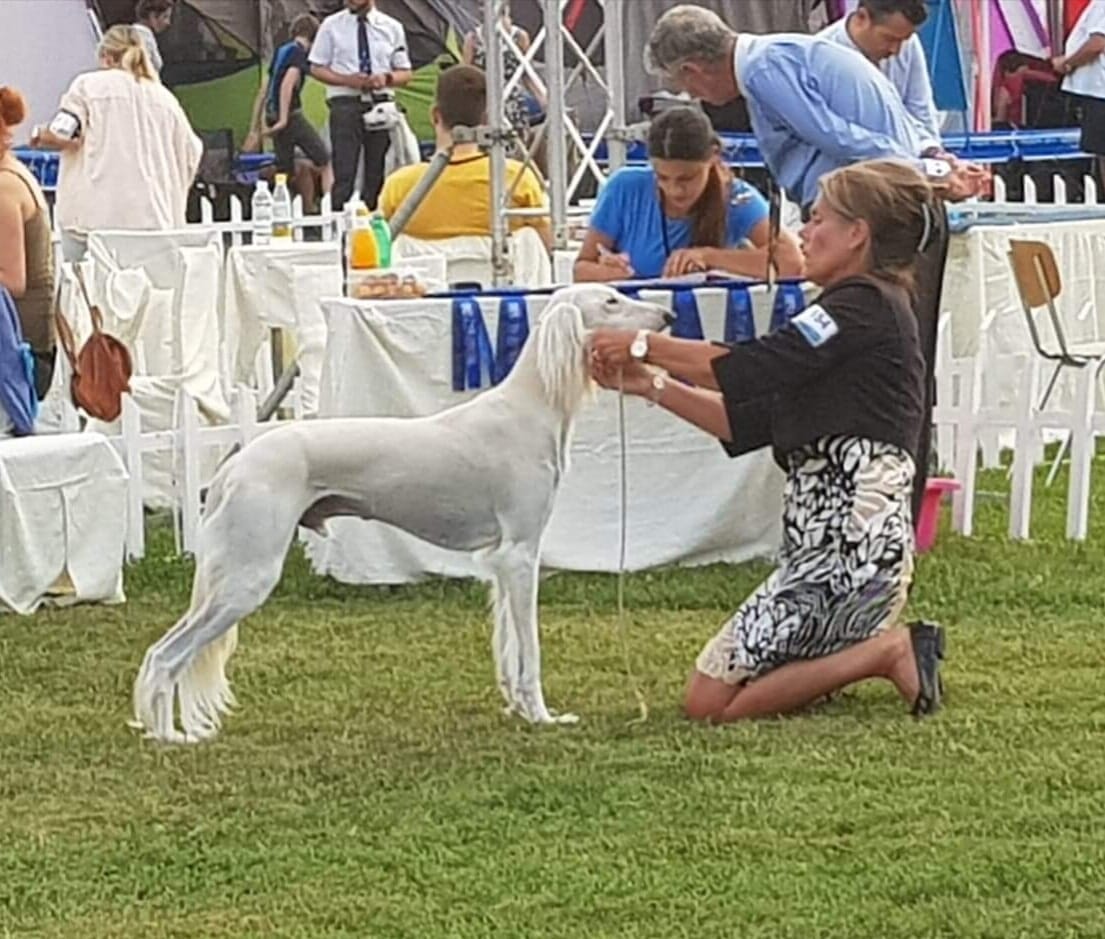 Croatia, Split 29/7 2018
res CAC, res CACIB
Judge Niksa Lemo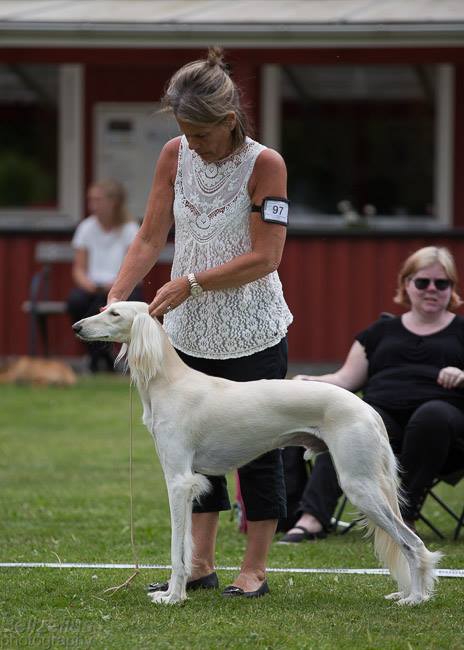 Swedish Greyhound Club 26/5 2018
BEST IN SHOW =)
Judges Annette Stone & Veronika Tell
Roskilde, Denmark 13/5 2018
3rd best male, Junior CAC, res CAC, New DK Junior champion
Judge Charlotte Høier, Denmark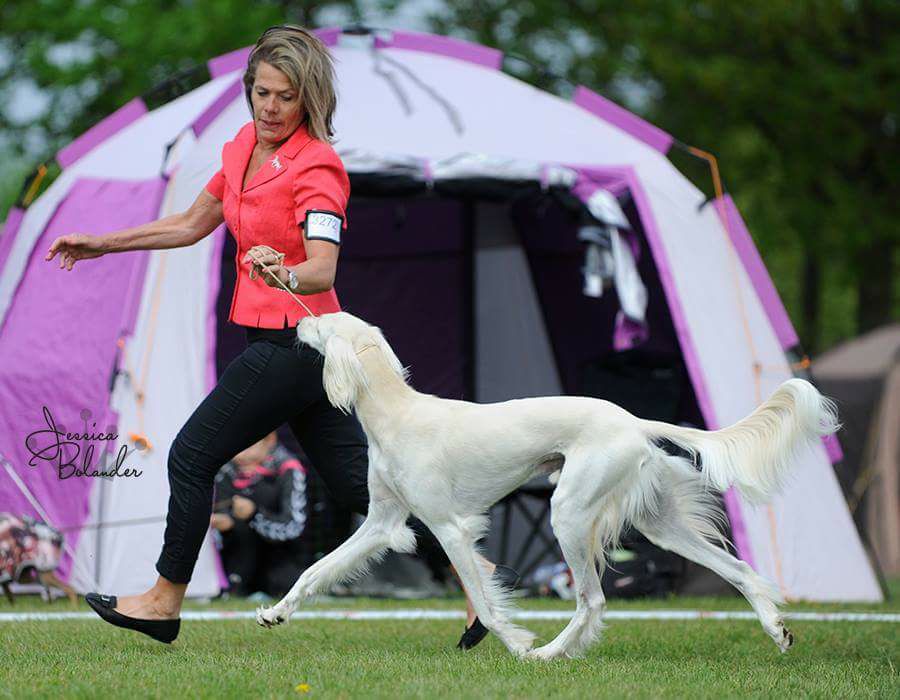 Roskilde, Denmark 11/5 2018
2nd best male, Junior CAC, res NORDIC CAC
Judge Henrik Søeborg, Denmark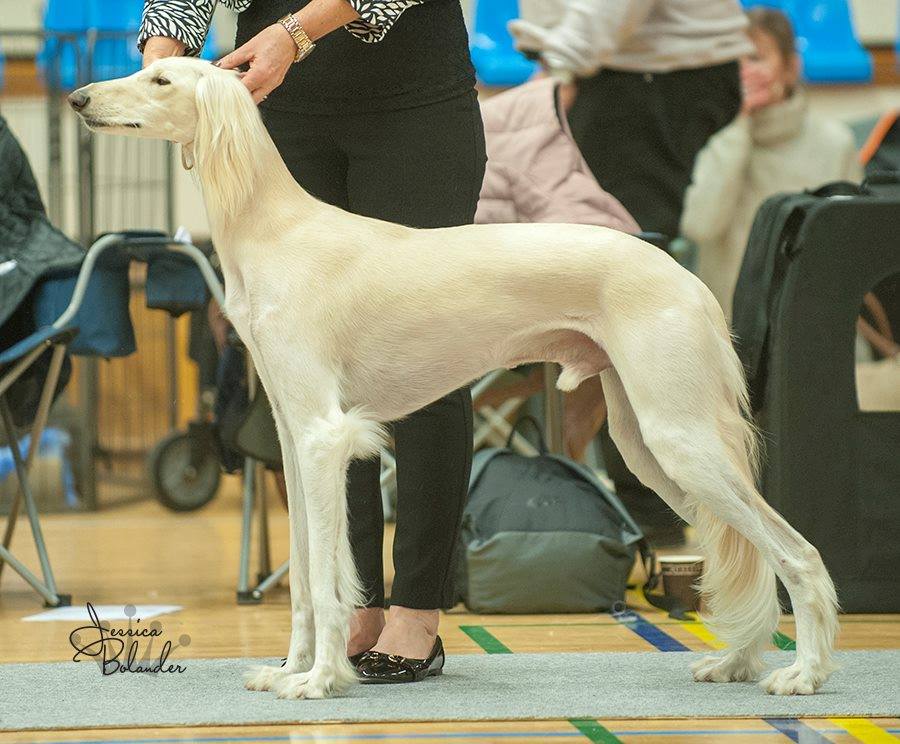 Denmark, Køge Sighthound Club Show 25/3 2018
Frost was 3rd best male with res-junior CAC and res CAC
Judge Iuza Beradze, Czech Republic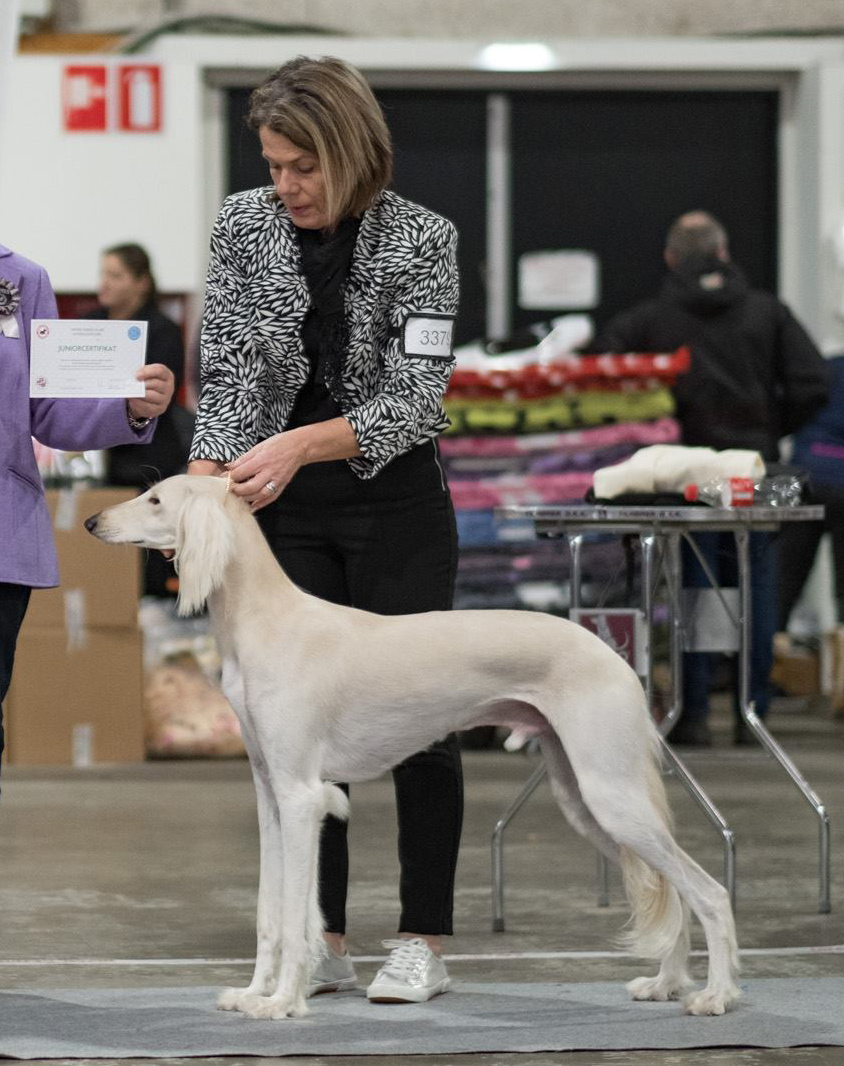 IDS Fredericia 11/2 2018
Frost won 2nd best male, Junior CAC and reserve CAC
Judge Hassi Assenmacher-Feyel, Germany
Photo by Kaj Frøling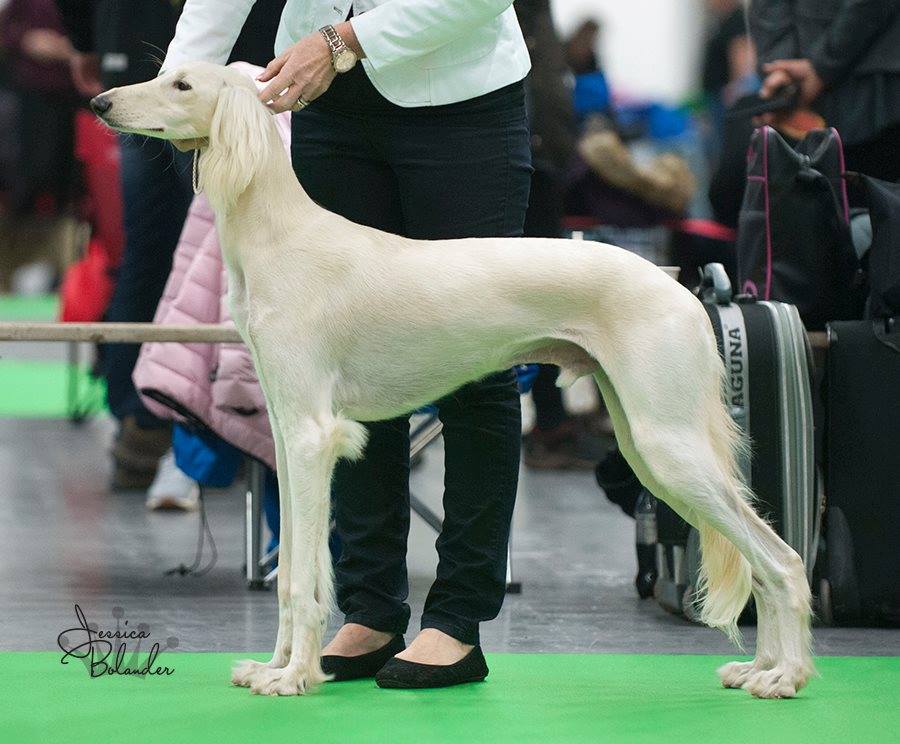 16/12 2017
Frost was 2nd in junior class with CQ.
Judge Jeff Horswell, UK.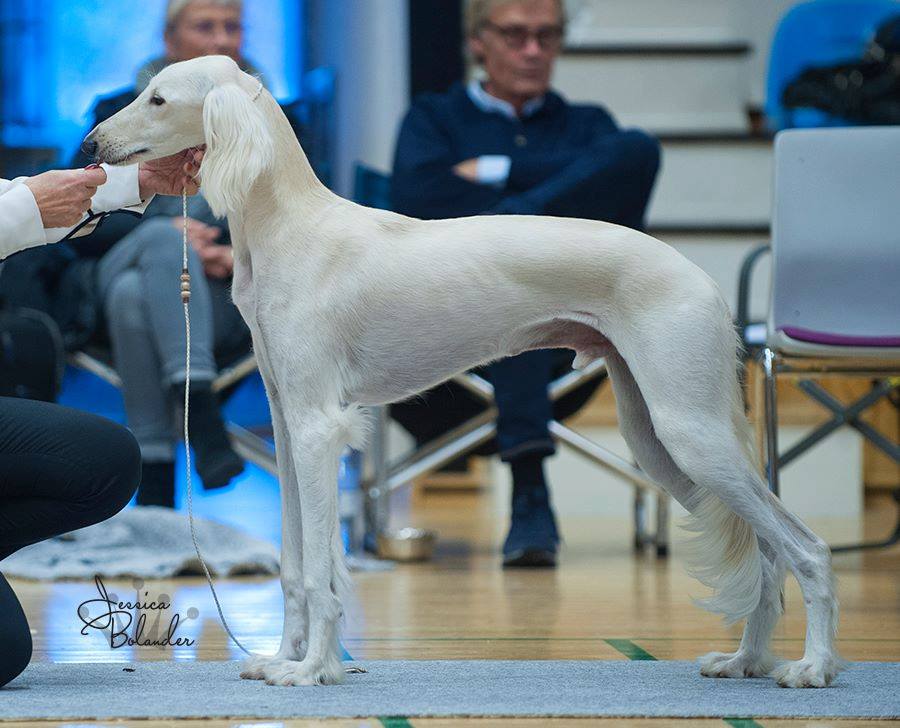 18/11 2017
Frost was 3rd best male with Club CAC and Danish CAC in Denmark.
He was also BOB and BIS-4 junior
Judge Mikael Nilsson, Sweden.
12/11 2017
Frost was BOB and BIS puppy at the puppy show in Malmö.
He was also SUPREME BIS-3 PUPPY
Judges Lena Persson, Gitte Finnish Pedersen och Gunnar Nymann.
10/9 2017
Frost was BOB puppy at IDS Eslöv.
Judge Julija Aidietiene, Lithuania.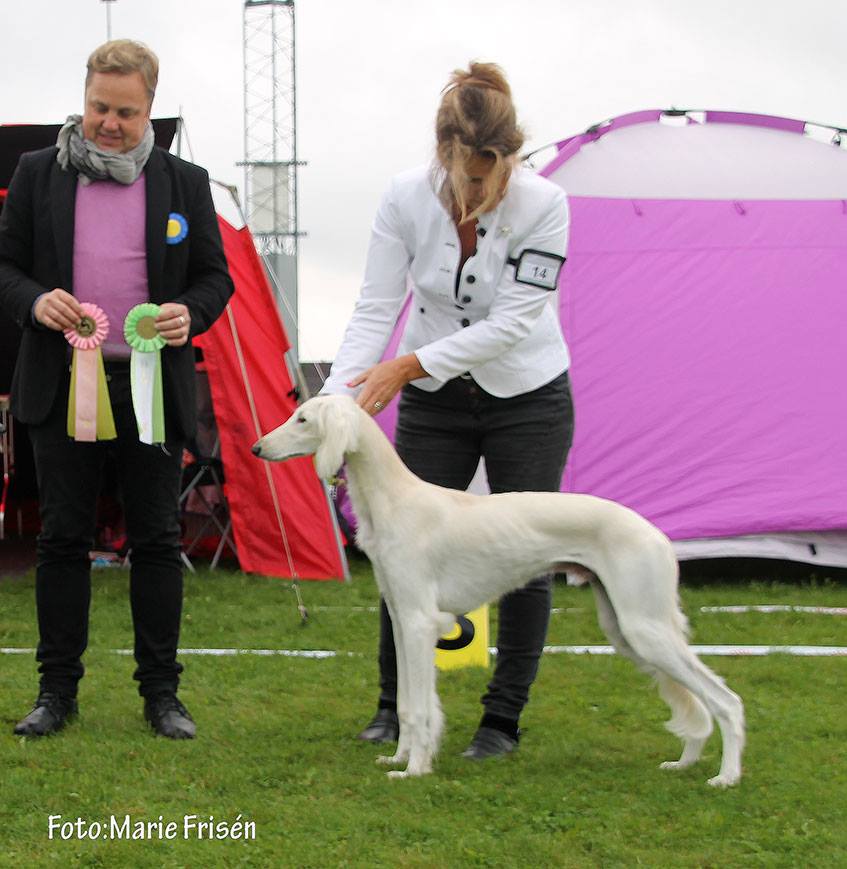 9/9 2017
Frost was BOS puppy at the Sighthound Club Show in Lund.
Judge Mikael Nilsson, Sweden.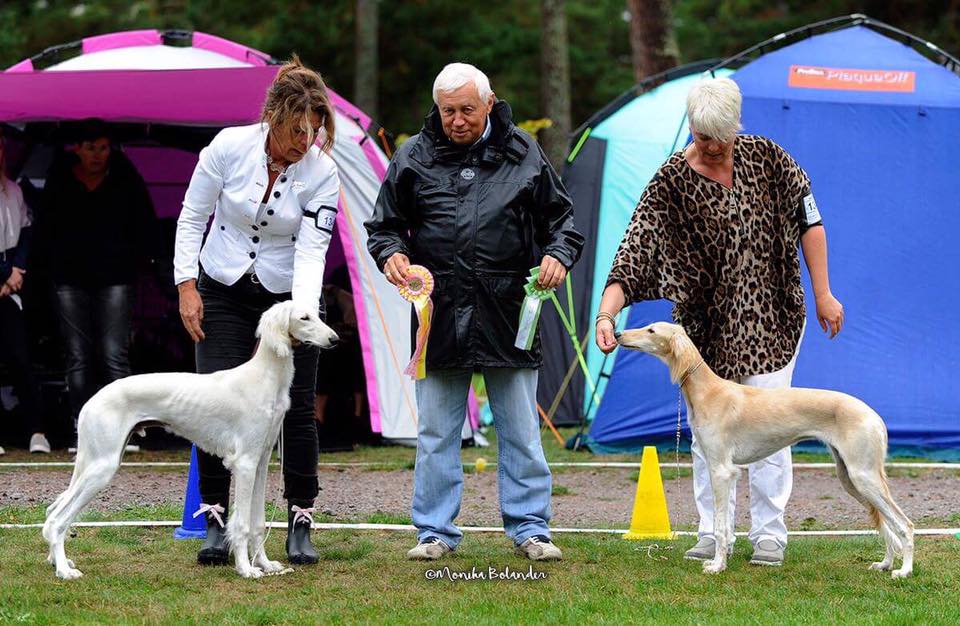 3/9 2017
Frost BOB puppy at NDS Öland.
Judge Rudi Hubenthal.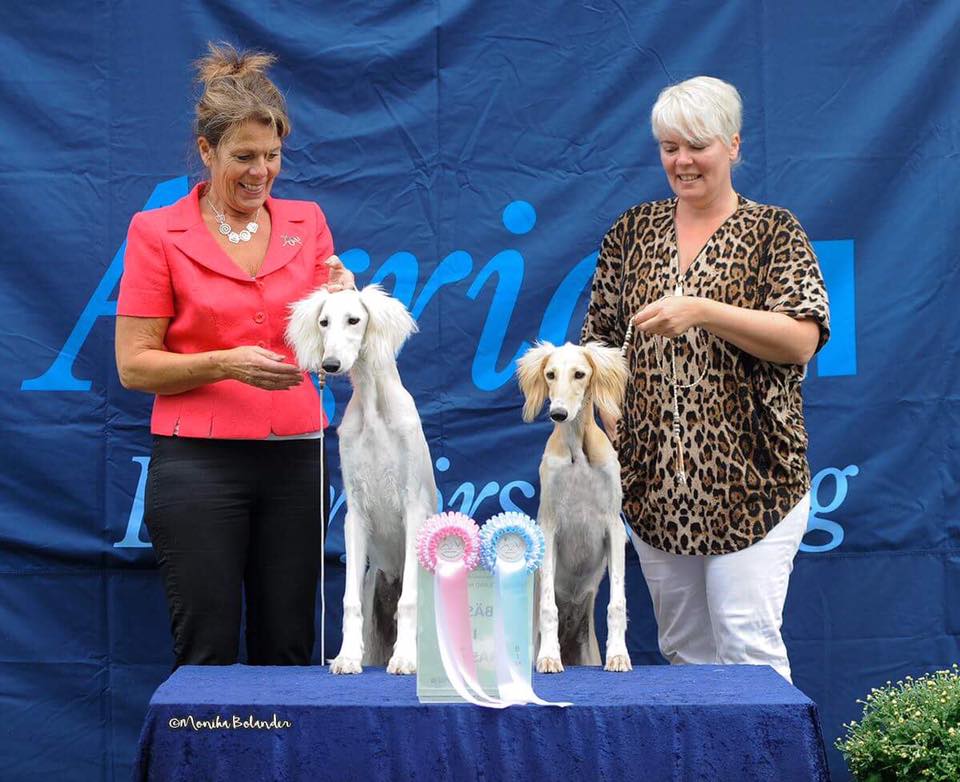 2/9 2017
Frost BIS puppy at the Saluki Club Show at Öland.
Judge Veronika Chrpová, Czech Republic.
Open show Bjuv 20/8 2017
Judge Anette Köster
BOB puppy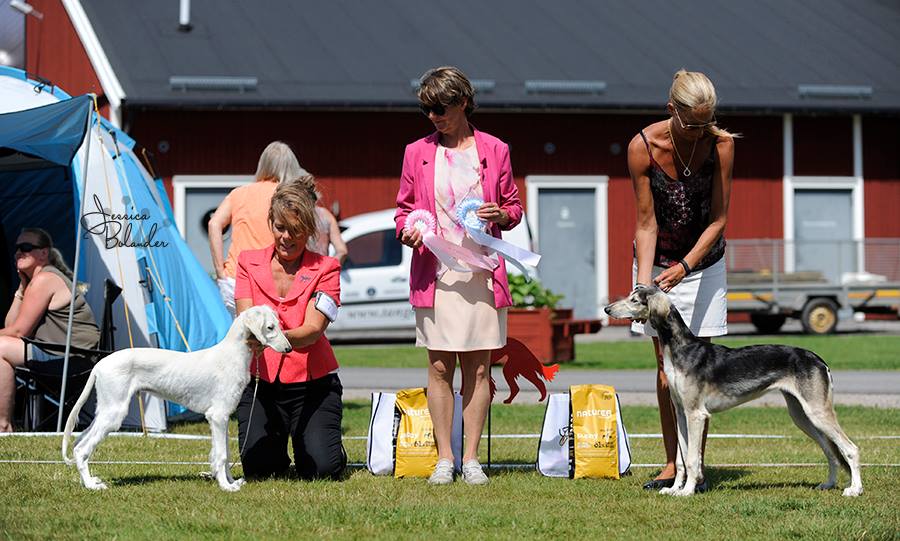 Saluki Club Show, Tånga Hed 18/6 2017
Judge Ewa Mackowiak, Khayif Salukis
BEST IN SHOW BABY PUPPY